Anifurry's Black Friday & Cyber Monday Extravaganza Featuring Unique Faux Fur Blankets
As the holiday season approaches, Anifurry is thrilled to present an exclusive showcase of our featured blankets, each crafted with meticulous attention to detail and designed to elevate your comfort and style. This Black Friday and Cyber Monday, we invite you to immerse yourself in the world of luxury with our automatic site-wide discounts. Get ready to experience the warmth and sophistication of our most sought-after blankets, including the Aztec Faux Fur Blanket, Totem Faux Fur Blanket, Grey Wolf Faux Fur Throw Blanket, and the Aztec Faux Fur Pillow Cover.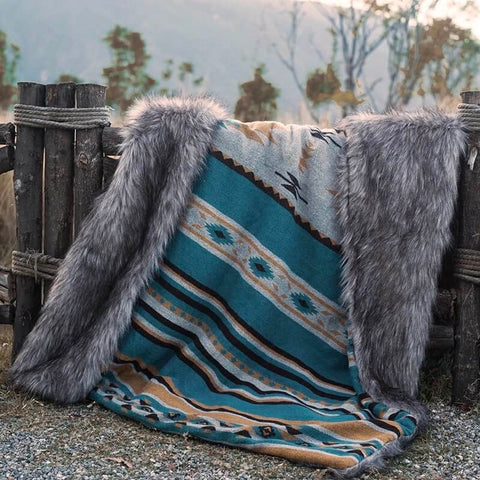 Dive into the wild with our Aztec Faux Fur Blanket, a reversible masterpiece that seamlessly blends comfort and joy. One side features the untamed look of long pile faux fur, perfect for keeping you warm during chilly evenings by a blazing campfire. Flip it over, and you'll discover a jacquard woven Aztec pattern, adding a touch of tribal elegance to your cozy nights on the couch, whether you're engrossed in a book or caught up in the latest Netflix series. This versatile blanket is more than just an accessory; it's an invitation to embrace the wild spirit within.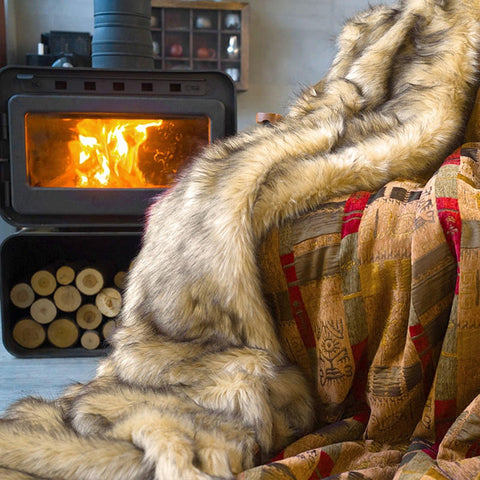 Inspired by the majestic landscapes of The Andes and the ancient Inca culture, our Totem Faux Fur Blanket is a heavyweight wonder designed for both luxury and functionality. Crafted with high-quality chenille on one side and long pile faux fur on the other, this reversible blanket serves as a perfect adornment for your room or the ideal companion for van-lifers exploring the untamed beauty of nature. Immerse yourself in the spirit of exploration with this carefully crafted blanket that echoes the grandeur of the Andes.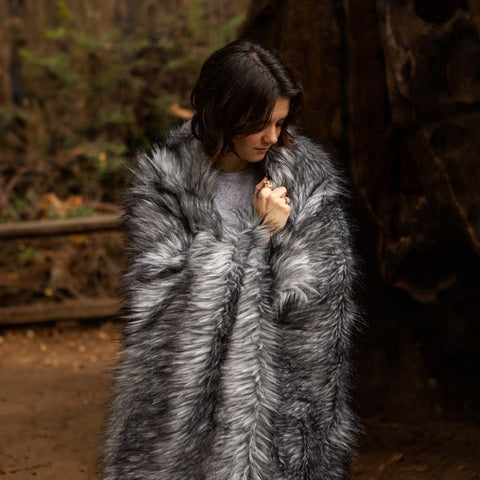 Unleash the untamed spirit of the wild with our Grey Wolf-Inspired Faux Fur Throw Blanket. In certain Native American traditions, wolves are revered as spiritual guides and totems, embodying strength and wisdom. This eco-conscious masterpiece brilliantly captures the essence of the grey wolf, mirroring its distinctive grey fur. Beyond a mere blanket, it symbolizes fortitude, adaptability, and freedom. With four versatile sizes, this throw becomes your perfect companion, whether on a wilderness adventure, enhancing your home decor, or accompanying you on your journeys. Embrace the profound connection with nature and the enduring spirit of the grey wolf.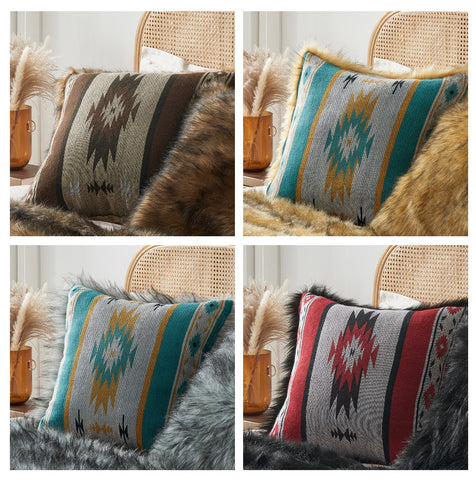 Complete your home decor ensemble with our one-of-a-kind Aztec Faux Fur Pillow Cover. Featuring a beautiful woven Aztec pattern on one side and luxurious faux fur on the other, this pillow cover adds a touch of comfort and style to your living space. Finished with a secure zipper closure, it promises a snug fit that enhances the overall aesthetic of your decor. Elevate your surroundings with this unique and versatile pillow cover that effortlessly blends the modern with the tribal.
Automatic Discounts
To make this Black Friday and Cyber Monday even more irresistible, Anifurry is offering automatic site-wide discounts. Enjoy 15% off for one item, 20% off for any two items, and an incredible 25% off for three items or more – all applied seamlessly at checkout. The perfect opportunity to indulge in the luxurious comfort of our featured blankets without the need for coupon codes.
This holiday season, let Anifurry be your go-to destination for luxury and warmth. Our featured blankets are not just pieces of comfort; they are statements of style, carefully crafted to enhance your living space and accompany you on your adventures. Visit www.Anifurry.com and embrace the joy of Black Friday and Cyber Monday with automatic discounts on our curated collection. Elevate your surroundings, indulge in the extraordinary, and make this season truly unforgettable.