Unmask the Savings: Anifurry's Spooktacular Halloween Sale is Here!
Discover Enchanting Blankets for a Cozy Halloween
The air is getting crisp, leaves are turning shades of fiery orange and crimson, and the spooky season is upon us. That's right, Halloween is just around the corner! At Anifurry, we're celebrating this spine-tingling occasion with a bewitching treat for all our cherished customers. Our Halloween Sale has arrived, and it's time to unmask the savings! Get ready for a hauntingly delightful shopping experience as we offer you up to 25% off sitewide. No tricks, just treats!
Here's how it works:
- Buy 1 item and get 15% off
- Buy 2 items and get 20% off
- Buy 3 or more items and get a ghostly 25% off
No need to fumble with codes; all discounts are applied automatically at checkout.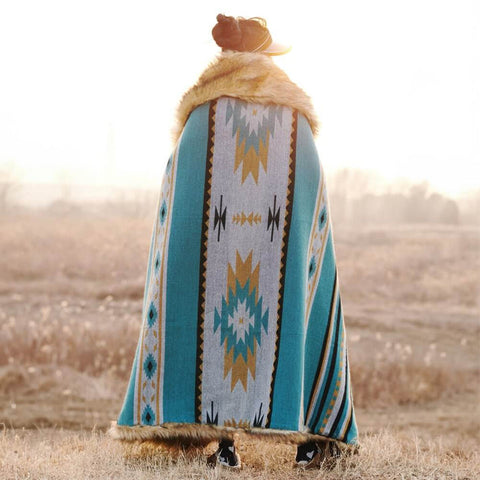 As the nights grow colder, there's nothing better than snuggling up under a warm and cozy blanket. Our Aztec Faux Fur Blanket is the perfect choice for adding an extra layer of warmth and style to your Halloween-themed decor. With its intricate Aztec pattern, it's like having a piece of the ancient, mysterious world right in your living room. And when the trick-or-treaters come knocking, you can wrap yourself in comfort as you hand out candy.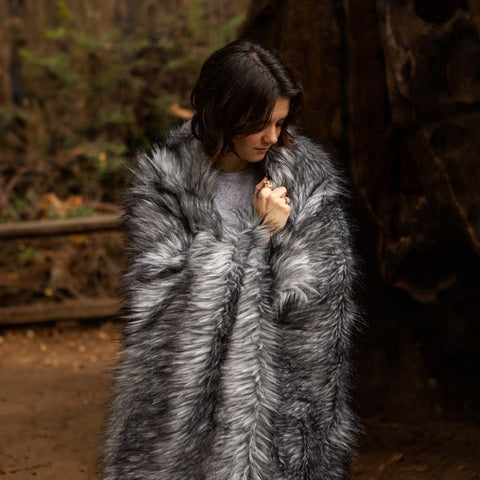 Embrace the wild side this Halloween with our Grey Wolf-Inspired Faux Fur Throw Blanket. Wolves are often associated with the untamed and the mysterious, making it an ideal choice for a Halloween-themed blanket. Its striking resemblance to the wolf's natural grey fur will transport you to the heart of the wilderness, all while keeping you snug and warm on a chilly autumn night. Whether you're watching horror movies or sharing spooky stories by the fire, this blanket adds an extra layer of atmosphere.
In Native American cultures, wolves are considered spiritual guides or totems, symbolizing strength, resilience, and independence. Just like the wolf, this blanket embodies those qualities.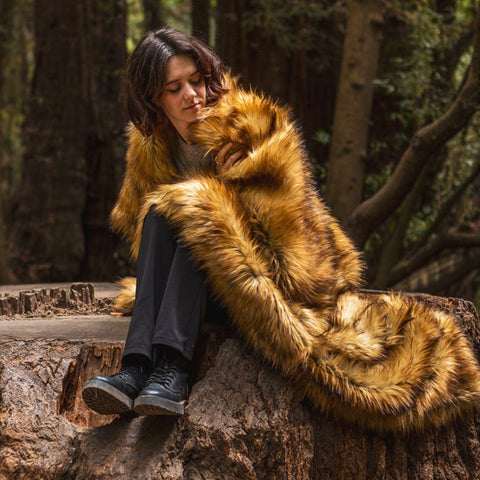 The golden fox, with its exquisite coat, represents elegance and resilience—a perfect embodiment of the Halloween spirit. Our Golden Fox-Inspired Faux Fur Throw Blanket is a tribute to this majestic creature. Its sumptuous golden faux fur mirrors the fox's radiant fur, creating a sense of opulence and warmth. Whether you're draping it over your bed, your favorite armchair, or even using it as a makeshift cape for your costume, this blanket will add a touch of sophistication to your Halloween festivities.
The golden fox's adaptability and grace make it a symbol of elegance and strength. Just like the fox, our blanket is both sophisticated and resilient.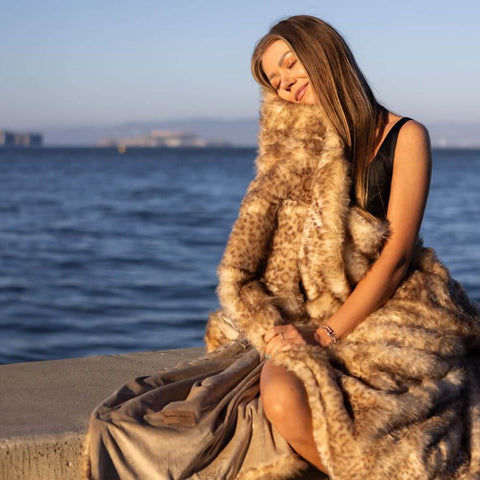 For those who want to channel their inner feline on Halloween, our Leopard Faux Fur Blanket is the purr-fect choice. The bold leopard print design is not only a timeless classic but also exudes an air of mystique and intrigue. It's like having the jungle's most elusive creature right in your home. Wrap yourself in its plush comfort while you enjoy a night of treats and scares.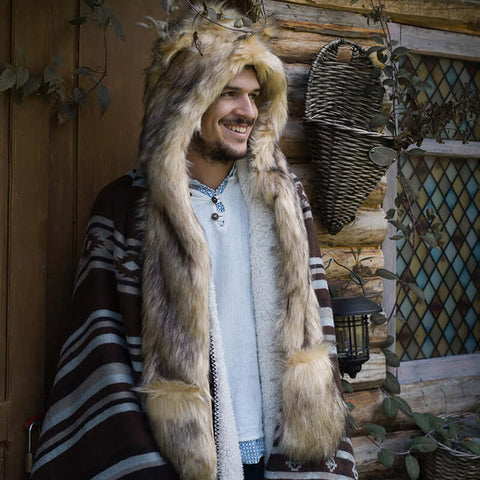 Halloween costumes are all about transformation, and our Wild Faux Fur Hood can be the pièce de résistance to your ensemble. Whether you're going for a werewolf, a mysterious forest creature, or simply adding a dash of enchantment to your costume, this hood is a versatile accessory. The luxuriously soft faux fur will keep you cozy as you venture out into the moonlit night.
Sink into the comfort of autumn with our Porcupine Faux Fur Blanket. With its plush, textured faux fur, it's like being enveloped in a cozy forest of warmth. This blanket is a must-have to keep the chills at bay while you immerse yourself in Halloween festivities.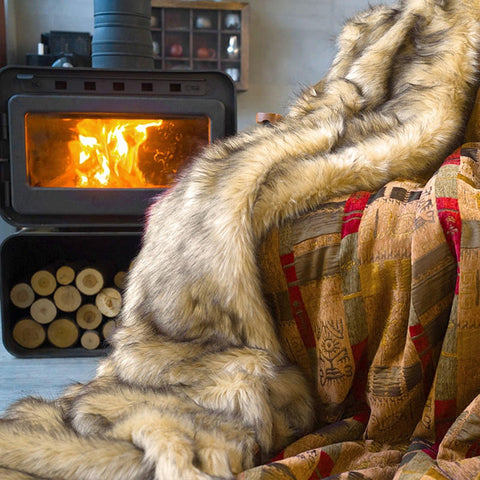 Our Totem Faux Fur Blanket is a tribute to the timeless artistry of indigenous cultures. Its intricate design is reminiscent of ancient totem poles, making it a striking addition to your Halloween decor. Wrap yourself in its warmth as you gather around the bonfire to share ghostly tales.
Experience Halloween with Anifurry
This Halloween, elevate your celebrations with Anifurry's spooktacular Halloween Sale. From our Aztec Faux Fur Blanket to our enchanting Grey Wolf and Golden Fox-inspired throw blankets, and even our Leopard Faux Fur Blanket, Wild Faux Fur Hood, Porcupine Faux Fur Blanket, and Totem Faux Fur Blanket, we have the perfect treats to make your Halloween unforgettable.
Remember, there are no tricks here—just incredible savings of up to 25% off sitewide. So, why wait? Visit our website, shop for your favorite spooky accessories, and enjoy a Halloween like never before. From all of us at Anifurry, have a frightfully fantastic Halloween!
Note: All discounts and promotions mentioned in this blog article are subject to change and may have expired depending on the date of your reading. Visit our website for the most up-to-date information on our Halloween Sale and product availability.