Here's How Anifurry Faux Fur Blankets Are Different From The Rest On The Market
There are plenty of snuggly blankets in the market and tons of great options, but a faux fur blanket hits differently. Faux fur throw blankets are suitable for so much more than just keeping us warm and cozy during chilly winters. Not only are they as comfortable as standard fur blankets, but they add another level of chicness to a home – a win-win situation.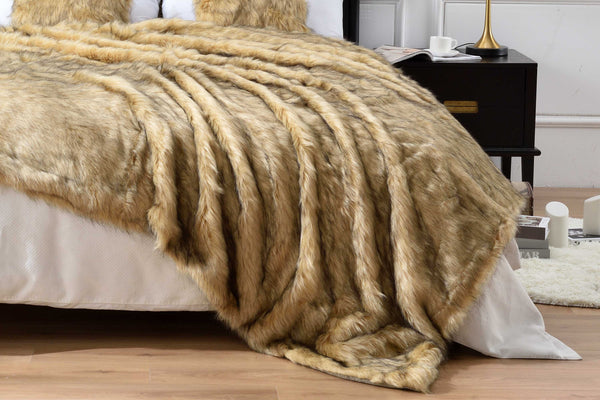 Remember, some faux fur blankets and throws look more realistic than others, like the Anifurry's cozy blankets. That's not the only reason you should buy an Anifurry chunky blanket, here's why you need an Anifurry comfy blanket on your side during the chilly season.

Why Buy A Anifurry Faux Fur Fluffy Blanket 

During a wintry, cold Friday night, you are coming back from the pub – that you didn't want to go to in the first place – all you want is to snuggle up on the couch with your cuddle buddy; no, that's not a person. Instead, it's your Anifurry faux fur blanket. 
These hella-cozy, super thick, and snuggly heavy blankets are designed to look and feel like the softest of animal skins – but in fact – they are entirely synthetic and cruelty-free. To begin with, that's one reason we love an Anifurry faux fur blanket.
Here are four of Anifurry's faux fur blankets plus points that make them deserving of a spot in your living space.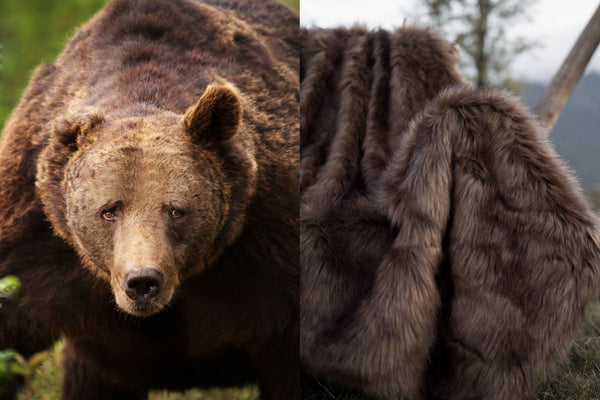 1. Remarkably Realistic But Cruelty-Free 
An increasing number of fashion designers and brands are now choosing to swap real fur for faux fur versions, as no animals are harmed in the process. 
Faux fur terminology defines an engineered synthetic material that offers an environmentally conscious, sustainable, and cruelty-free alternative to the real thing. 
In other words, its animal-inspired faux fur blanket mimics animal fur's aesthetics but without harming any animal. 
The color and characteristics of faux fur blankets are inspired by real animals; like the white blanket takes aspiration from a white polar bear, the black comes from Black Panther, and so on. Certainly, it's an animal-friendly warm blanket to keep you comfy throughout winter. 
2. Sophisticated Technology 
Anifurry faux fur blankets are made up of two different types of hair. One of them is Guard hair, and the other is Underfur.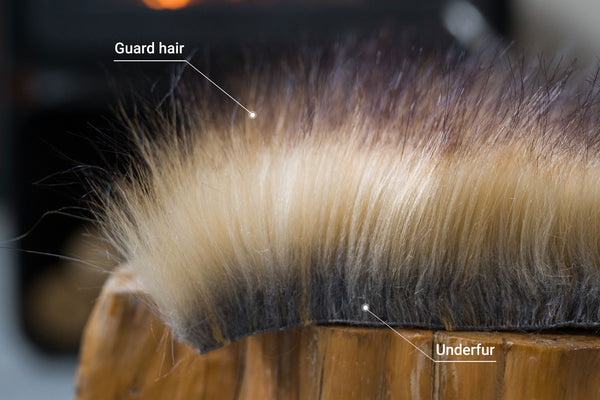 Guard hair, the outer or top layer of the fur, tends to be coarser and longer, having straight shafts, which gives the faux fur blanket its soft texture. 
Contradictory, Underfur is the exceptionally dense fibers that are present on the inner side. They are generally compact and paler in color, proving to be an excellent insulator. 
Other than that, they are excellent in providing protection against dust, which is why Anifurry is one of the best and warmest blankets on the market. To ensure that our blankets are soft to the touch and realistic, we employ "the pile tip dyeing" method.
3. Wide Application 
Unlike other faux fur blankets on the market, Anifurry ones come in various colors, sizes, and utility. They are the perfect decorative element to keep you all snuggled up during cold nights and long enough to spread on a full-size bed.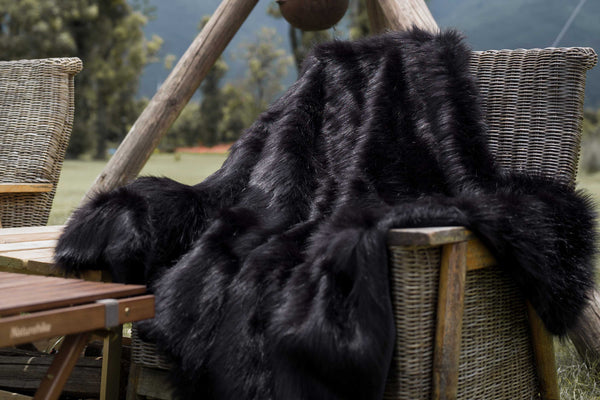 Unlike competitors' faux fur throws, our blankets are thick, long, and cozy, adding the ultimate snuggly vibe to a bedroom or comforter. The soft, fluffy blanket lives up to its expectation as it's made from a blend of acrylic and polyester. 
4. Vegan, Sustainable, And Cruelty-Free Alternative 
Faux fur blankets are the closest thing to real animal fur. They are scientifically engineered with a blend of polyester and acrylic fibers, allowing the Anifurry's chunky blanket to mimic the real fur feeling. 
Certainly, the fashion industry these days is moving forward with more environmentally-friendly and sustainable fashion fabric, allowing a number of leading retail and commercial brands to adopt a cruelty-free alternative to real fur when it comes to thick blankets.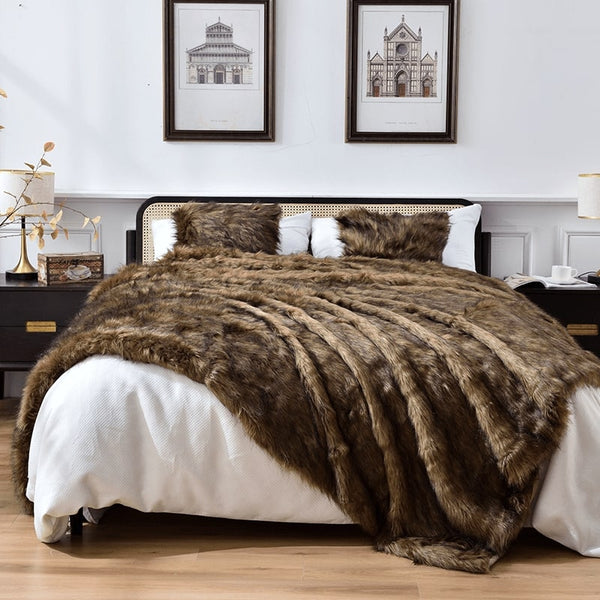 Undeniably, faux fur is the new name of responsibility and luxury that's made up of artificial fur to imitate real fur looks. In a nutshell, we can refer to faux fur as fake fur blankets, which are ethically manufactured by Anifurry.

Learn what to know before you buy the faux fur blanket

Anifury Offers The Best Faux Fur Blanket In The Market 

It's more accurate to call an Anifurry faux fur blanket a cloud than a typical outdoor blanket – simply look at how soft and fluffy it is. After all, it ticks all the boxes. 
With a wide variety of colors, from your traditional beige, black and white blankets to unconventional pink warm blankets – we have something for every palette. All of our winter blankets are made using silky and soft hypoallergic acrylic and polyester fabrics that's aren't only cruelty-free but breathable, giving you the comfiest sleep ever without overheating your body.  

Without any doubt, Anifurry offers the warmest blankets out there!